The Realtors at our office wear a lot of hats. You may have seen us rocking KALEO baseball hats, but metaphorically speaking, we wear a lot of different hats when we represent you as a client.
Here are a few of the hats we wear:
Coach – We coach you through the ups and downs of escrow with pep talks.
Party Planner – When Escrow closes, it is time to celebrate! We celebrate your accomplishment of buying or selling a house!
Captain – Leading you through the transaction and away from murky waters.
Explorer – Showing you properties and new ways to solve the problem.
Business – Time to sign some contracts! We meet with you to review contracts and forms throughout the escrow.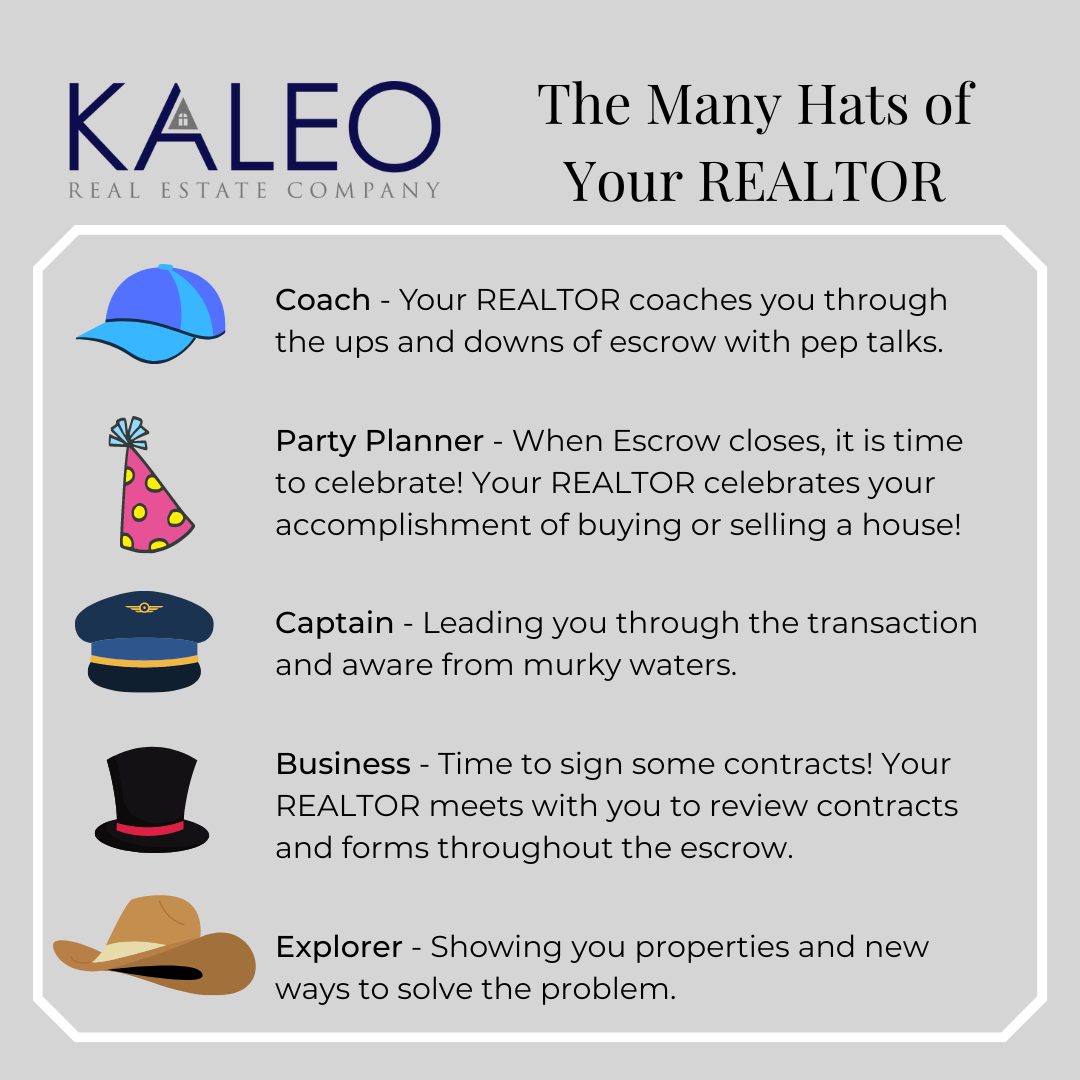 All of the best business relationships are grounded in TRUST. We believe the trust between you and us is one of the most important things for a successful transaction.

Trust is one of the reasons why we always try to be balanced and accurate with how we present the current state of the real estate market. It can sound obnoxious when every real estate agent on social media says "It's the best time to sell" or when they sound out-of-touch with the current housing market.

Rising interest rates are frustrating for home buyers who haven't bought in the last couple years. The slowing of the market is frustrating for sellers who delayed putting their home on the market and are now seeing less buyer demand. But it is a good time to buy or sell when personally — for you, not just the greater economy — it makes sense to make a real estate move.
Call me today! 909-257-7106